– Coaching & Consulting –
Coaches successful business leaders to lead inspired lives and build high trust, high performance organizations.
As a result of his leadership coaching and training, CEOs and executives demonstrate exceptional business performance and deep personal fulfillment. They lead a conscious, inspired life and build high trust, high-performance organizations that are purposeful and profitable. Their executive teams are aligned and mutually accountable, employees exhibit an owner mindset and stakeholders are inspired to pursue the mission "to be the change we wish to see" in our socioeconomic institutions.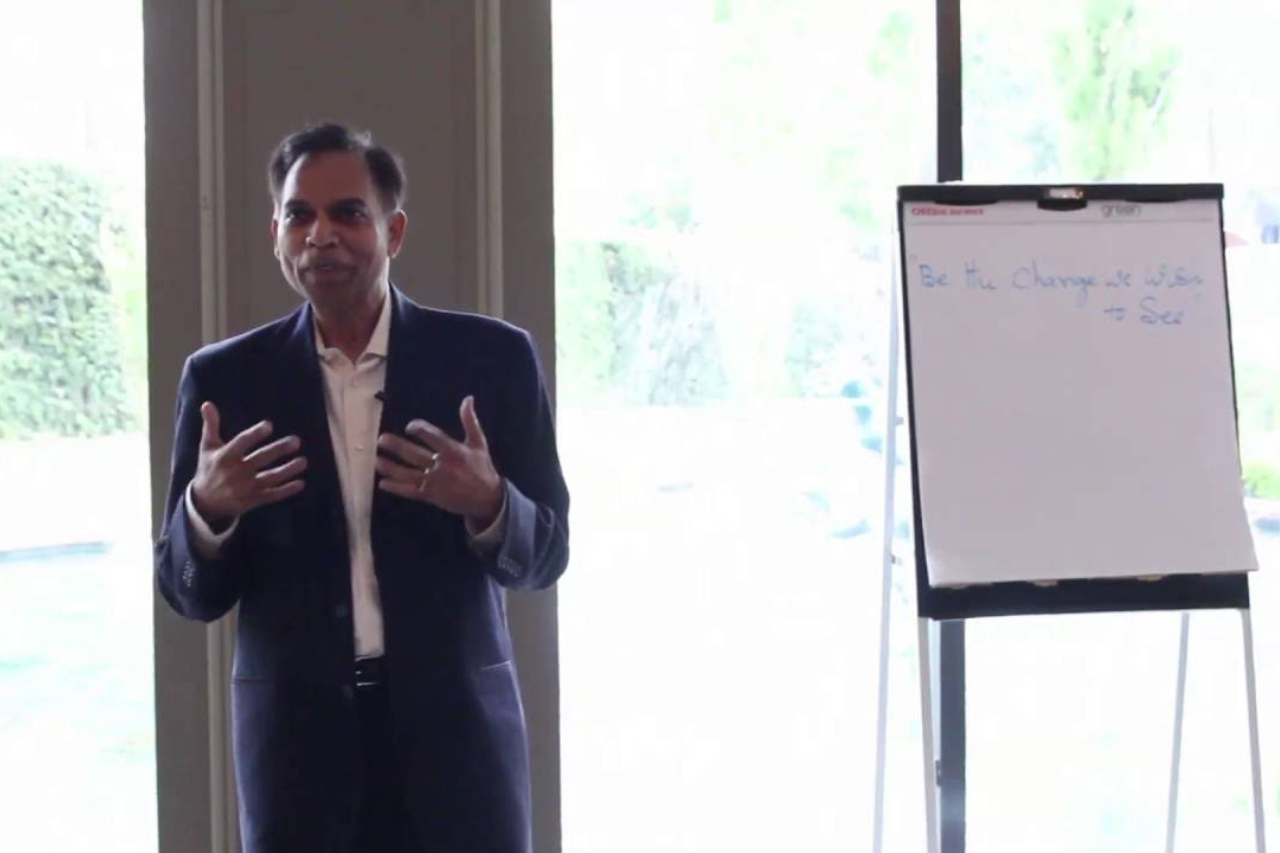 Recognition
Sudhir's clients have been nominated for the Ernst and Young entrepreneur of the year award and recognized as outstanding leaders and CEOs. He is the author of the book CEO Mastery Journey – 7 Breakthrough Practices that Propel Successful Leaders and Organizations to Greatness and an impactful speaker at leadership events and retreats.
Practical Experience
Sudhir's intense passion and insatiable thirst to lead a self-actualized life and build a self-actualized organization is etched in his DNA and took him on a dramatic journey of personal and professional exploration. He has more than 20 years of leadership experience with F500 and small to midsize companies. He integrated advanced peak performance techniques with superior business processes to come up with powerful, easy- to-use practices that can be implemented by anyone.
Coaching, Training and Leadership Development


1. Personal Mastery – Purposeful, Fulfillment



2. Inspired and Inspiring Role Model



3. Aligned and mutually accountable Executive Team


4. Clarity of Purpose, Vision, Mission and Core Values



5. Operational Efficiency and Effectiveness



6. Process and results oriented organization


7. Full Engagement



8. Compelling Strategy



9. Excellence in Execution
UniTi (Universal Timeless) Services offered by Sudhir Chadalavada
1. Trusted Advisor to CEO, Executive team, Board of Directors
2. CEO Whisperer, Coach and Mastery Partner
a. Personal Coaching on 3.0 Mindset, Behaviors and Actions
b. + Shadowing and observing in critical meetings settings
c. + Co-lead and facilitate
3. Executive Training
a. Personal Mastery – 7 Mindsets
b. Action Leadership – 5 Skills
c. Bake Mastery in Org DNA – 4 Elements
4. Leadership Development Program
a. Executive Team
b. High Potentials
c. Cross-functional teams